Back To Our Services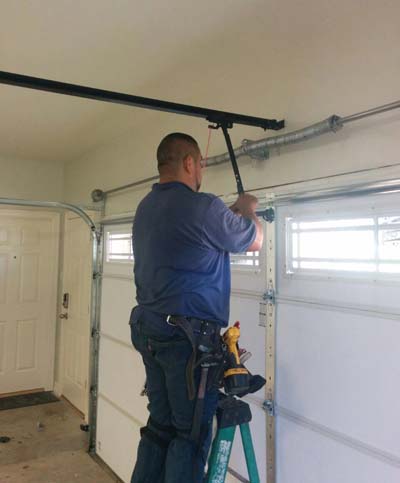 Are you in need of garage door service in the Gladstone area? You have come to the right place. We are a full service repair team in Gladstone, and we would be happy to take care of your garage door maintenance service. We are the leading residential garage door service company in the area, and we are constantly looking for ways to improve our commitment to you. Here are a few of the services you could look forward to from us.
One option that separates us from other garage door repair service companies is that we offer emergency garage door service. Even though a garage door problem may not be a matter of life and death, a poorly working door could cause an array of issues that need to be taken on right away. If your door stops working with both of your cars in the garage, you may be trapped without a way to get to work. If your door is left open, you may be compromising the protection of your property. Whatever the case may be, we can work with you to get the job done right.
You may enjoy the fact that we offer same day garage service repair
We stock our vans full of all the parts we might need to work on your garage door, and that is why we are able to get our jobs done so efficiently. Our professional garage door service is at a standard you will love, but it also comes in a short time frame. That allows us to charge you less money in labor costs, and it helps you get back to your regular life.
We work with high quality products in our shop. We can give you the Genie service or Liftmaster service you need to get your car out of the garage again. Servicing garage door concerns is our mission, and we strive every day to make that happen. It does not matter if you need an entire door replaced or one little part. We can take care of the problems you are experiencing.
If you want to work with a group of people you can trust, look no further. We would be proud to service garage door opener problems you may have, and we will do so without charging you a fortune. Check out what we can do for you today.
Back To Our Services