Back To Blog
Many people take their garage door for granted until a problem develops. However being familiar with the parts of your garage door system can allow you to detect minor problems and have them repaired quickly before they develop into a major and costly issue.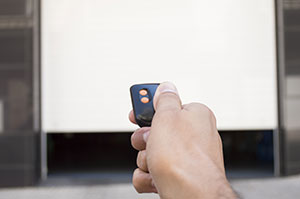 Door Panels:
The door panels form into a roll up garage door. This is the primary part that most people consider when thinking of their door system, this is because when damaged it is the most obvious. These panels can be made from a variety of materials but the popular choice for its durability and strength is metal. The door usually consists of four to six panels which connect with hinges to form one piece which can roll up or down on a track.
The Motor:
This is the mechanism which moves the door. The motor should be optimized to accommodate the weight and size of the door. There are a number of different types of motor which can vary in cost, noise output and reliability. This is a complex part which in the event of a problem will need attention from a specialist in garage door repair Gladstone.
The Remote:
This can vary in complexity from a simple one button version of remote controls which allows the door to open and close, to more elaborate models. These can include additional security features such as coded entry to lockdown facilities suitable for when you are away from home for an extended period. However, it is a good idea to ensure there is some form of battery back-up which allows the door to function even during a power outage.
Pulleys and Springs:
These form the basis of how the motor raises and lowers the door. The garage door springs maintain the tension in the system and prevent the door from falling while the pulleys and garage door rollers allow the door to be smoothly moved along the tracks.
Taking a little time to understand the parts of your garage door will help you to locate potential problems. Even if you lack the confidence to attempt a repair by yourself, it is far cheaper to have minor issues fixed rather than waiting until a major malfunction or problem develops.